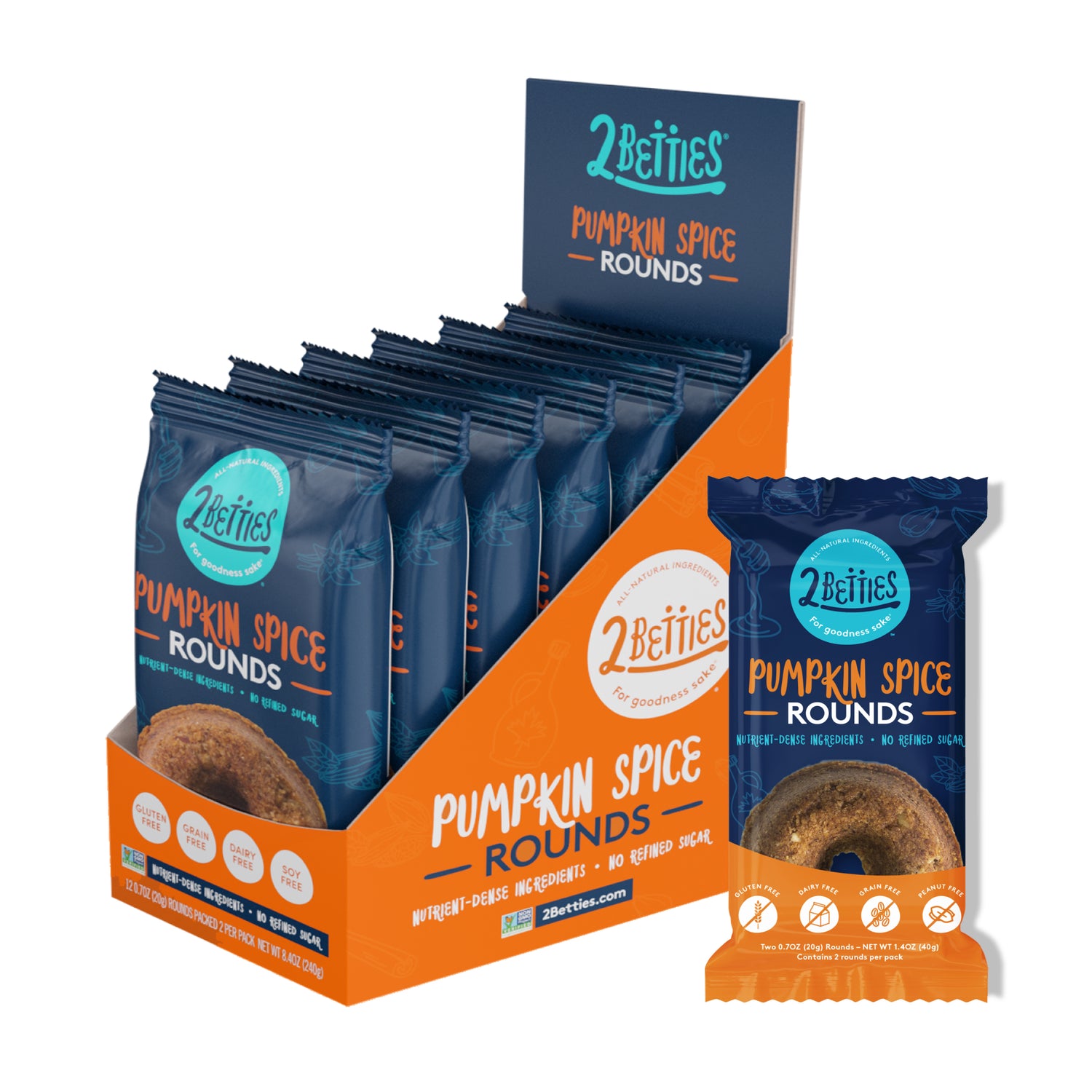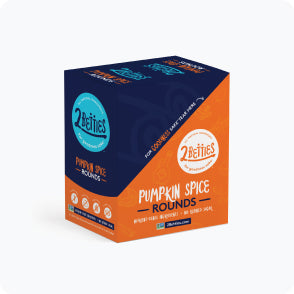 BUNDLE: Pumpkin Spice Rounds
These flavors are too good to be just seasonal. Enjoy the great taste of pumpkin year-round. Healthy, hearty, and full of natural fiber. Contains 6 packs.  
Auto-Delivery & Save 15%
$11.89
Customize your auto-delivery and you'll save 15% and free shipping on every order. Cancel, pause or swap products at any time. Manage your order through our log in portal.
Learn more.
Try risk free, for goodness sake!
Ingredients:
Almond Meal, Maple Syrup, Almond, Honey, Walnuts, Pumpkin Seeds, Dehydrated Pumpkin Powder, Almond Oil, Spice Blend (Cinnamon, Ginger, Allspice, Cloves, Nutmeg), Cinnamon, Sunflower Lecithin, Olive Oil.
Allergen Info:
Contains tree nuts.