2Betties
Affiliate Program
Not all snacks are created equal, which is why we've created this program to empower you to spread the word about 2Betties - and earn cash while you do it!
About 2Betties
2Betties is a mother-daughter-founded snack food company based in Baltimore MD. Our snacks are naturally gluten, grain, dairy, and refined sugar free and are made with almonds, walnuts, pumpkin seeds, maple syrup, and honey.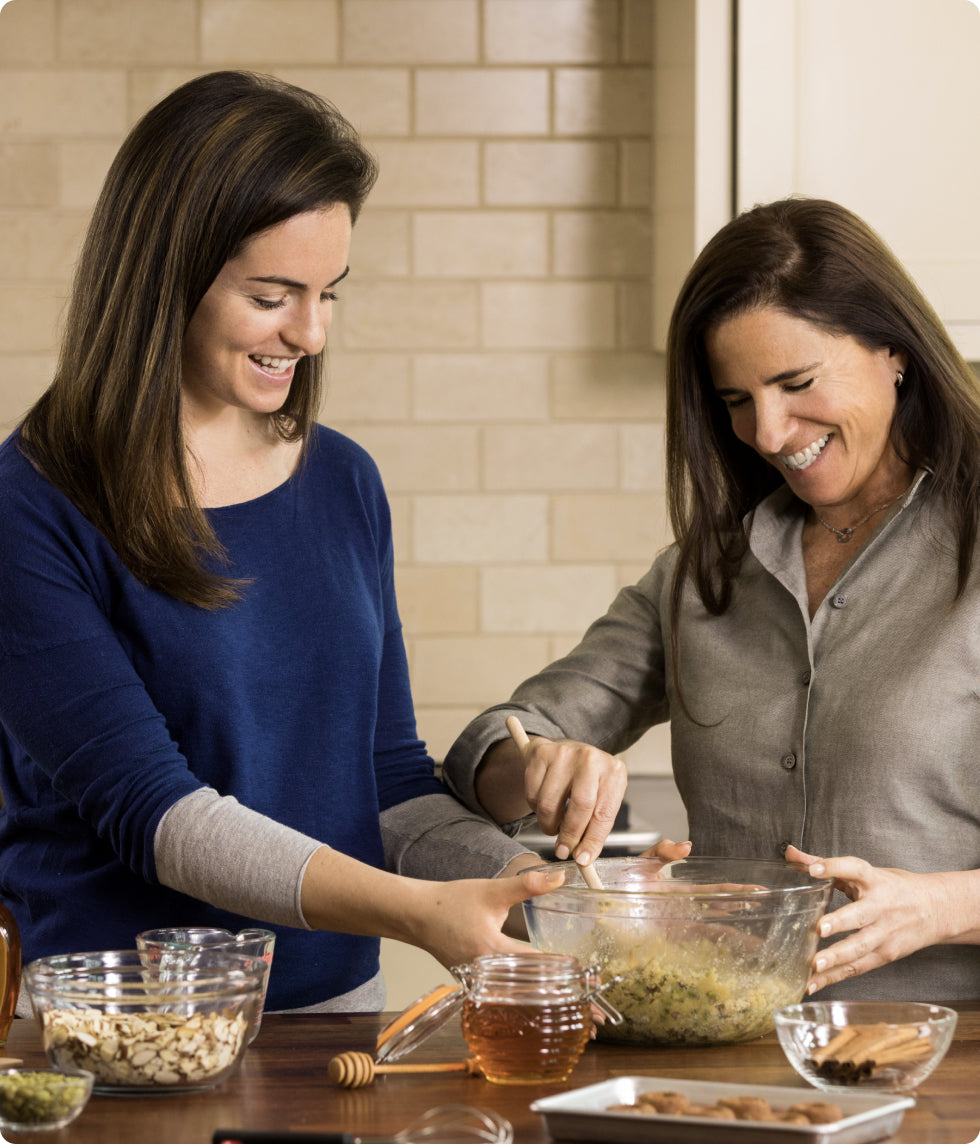 FREQUENTLY ASKED QUESTIONS
How does the 2Betties affiliate program work?
You can sign up through our platform called Impact and apply there. After your application is reviewed and approved, you will have access to special tracking links and other resources. When you refer people to purchase on www.2betties..com using your link, you will receive the agreed-upon commission.
Do I need a website/blog to participate in the affiliate program?
Nope! You can share about 2Betties anywhere you go. Share your experiences with 2Betties on your Instagram, at the gym, or just striking up a conversation with a random stranger. If you are provided with a unique code, be sure to share that with them!
I applied to the program. When will I be approved?
We take the time to review your proposal and learn about your brand. We promise to get back to you as soon as possible. Always feel free to reach out to gina@bettties.com if you'd like to share more about your brand!
Where do I get my tracking link?
Once you're accepted, log in to the Impact affiliate dashboard. There, you'll find your tracking link to our site on the right-hand side of the page. We also provide you the option to grab a link to any product from the "products" section at the top of the page.
Where can I find creatives?
At the top of your Impact dashboard, you will see a drop-down option labeled "Ads." Here you will find the option to view ads & links, product catalogs, promo codes, vanity links, and the ability to put in a request for a specific ad.
Does a customer need to both click on my link and use my coupon code for me to receive credit?
No. As long as customers use the special tracking link, you will receive credit. We have the option to create a tracking link with a built-in discount code depending on your agreed-upon terms.
How do I send people to the 2Betties website?
You can share your experiences with 2Betties anywhere! Tell people about us in person, on your website, social platforms, and more. Make sure to provide your unique tracking link to earn commission.
How do I track my sales and what I've earned?
Your Impact dashboard will show you a "snapshot" of your current marketing performance. You can find detailed financial information on the top right corner of your dashboard.
It is dependent on the type of contract you have. It will say right in your contract how many days it will take until you receive payment to your Impact account.
What is my responsibility as an affiliate partner?
Your responsibility as an affiliate is to be a good brand ambassador who positively promotes and support 2Betties. We beleive in speaking from the heart and speaking authentically about our brand. Have fun with it!
Can I be an affiliate if I am not in the U.S.?
Absolutely! Affiliates are welcome to apply from all over the country. Please keep in mind that we only ship within the United States right now.
Does it cost anything to be an affiliate?
No, it does not!