Hi there, we're often asked, "How did you come up with 2Betties?" Well, the short answer is, just like you, we were on-the-go consumers of healthy snacks. Or so we thought.

When we took a closer look at the nutrition label, we realized they weren't really healthy at all. In addition to ingredients we couldn't pronounce, so many of those "health bars" were loaded with sugar. No wonder we were crashing all the time. So, we decided to take matters into our own hands. Literally.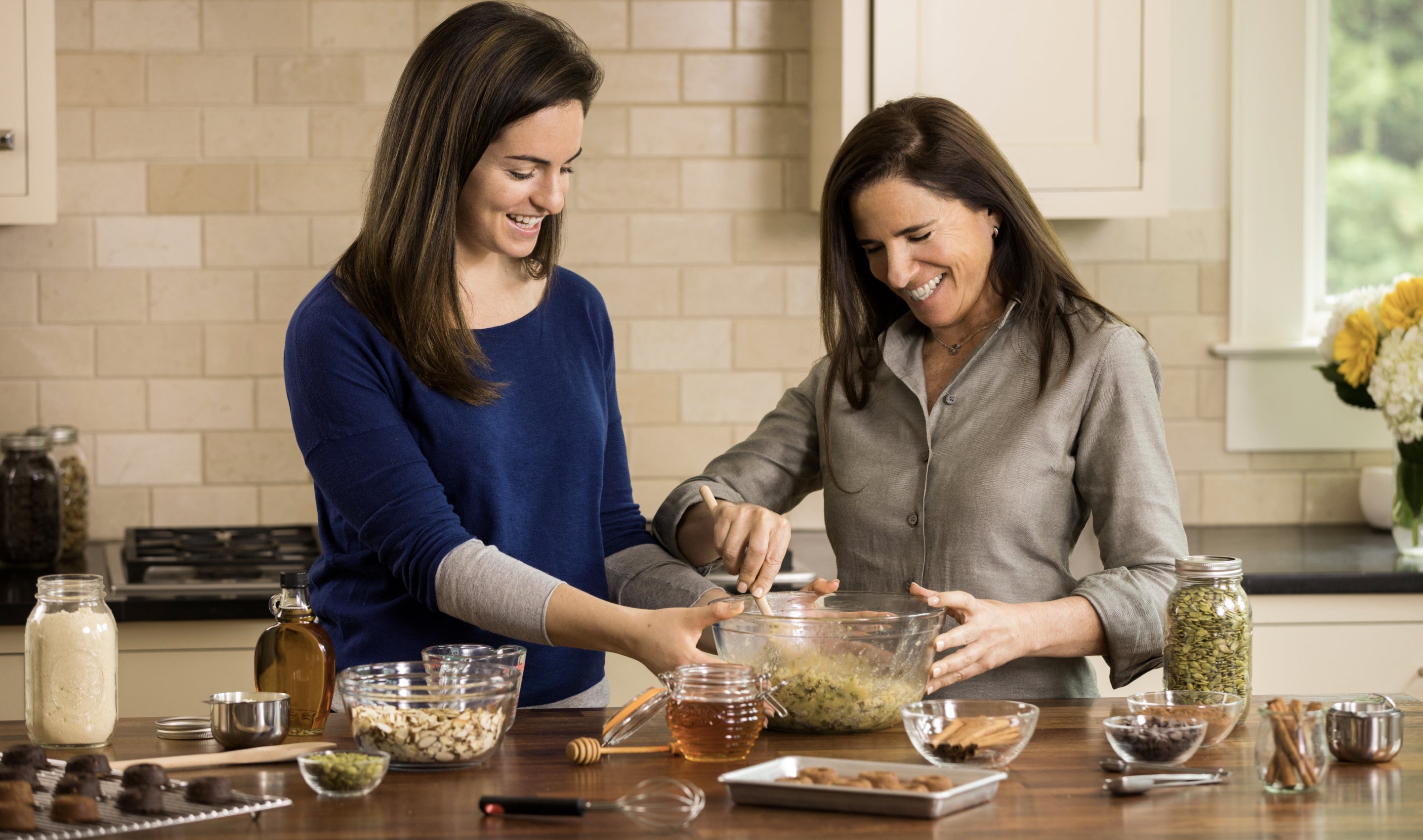 Using nutrient-dense ingredients and no refined sugar, we were convinced that we could make a snack that was both nutritious AND delicious—with far less sugar than most other snacks on the market.

After months of adding this and mixing that, and completely turning our home kitchen upside down, something amazing came out of the oven: A tray of wholesome, healthy mini donuts—free of gluten, dairy, grains, and refined sugars.

We called them "Rounds" and family and friends couldn't get enough of them. That's when we took our mother and daughter relationship to whole other level. We became business partners.

Today, 2Betties is more than a better-for-you snack option.
It's a community of like-minded people who understand the importance of a happy, healthy, well-balanced lifestyle.

We're inspired, informed, and totally connected. Join us! We're on a mission to raise awareness and reduce the amount of sugar and unnatural ingredients in our food.

For goodness sake,

What's in the name?
betty (noun)
bet•ty | 'be-the
1. A person who believes good-for-you food should also taste good.

2. A person who isn't afraid to question the status quo.
Wow, what a Betty! They aren't afraid to share their opinions even if it's going against the grain.