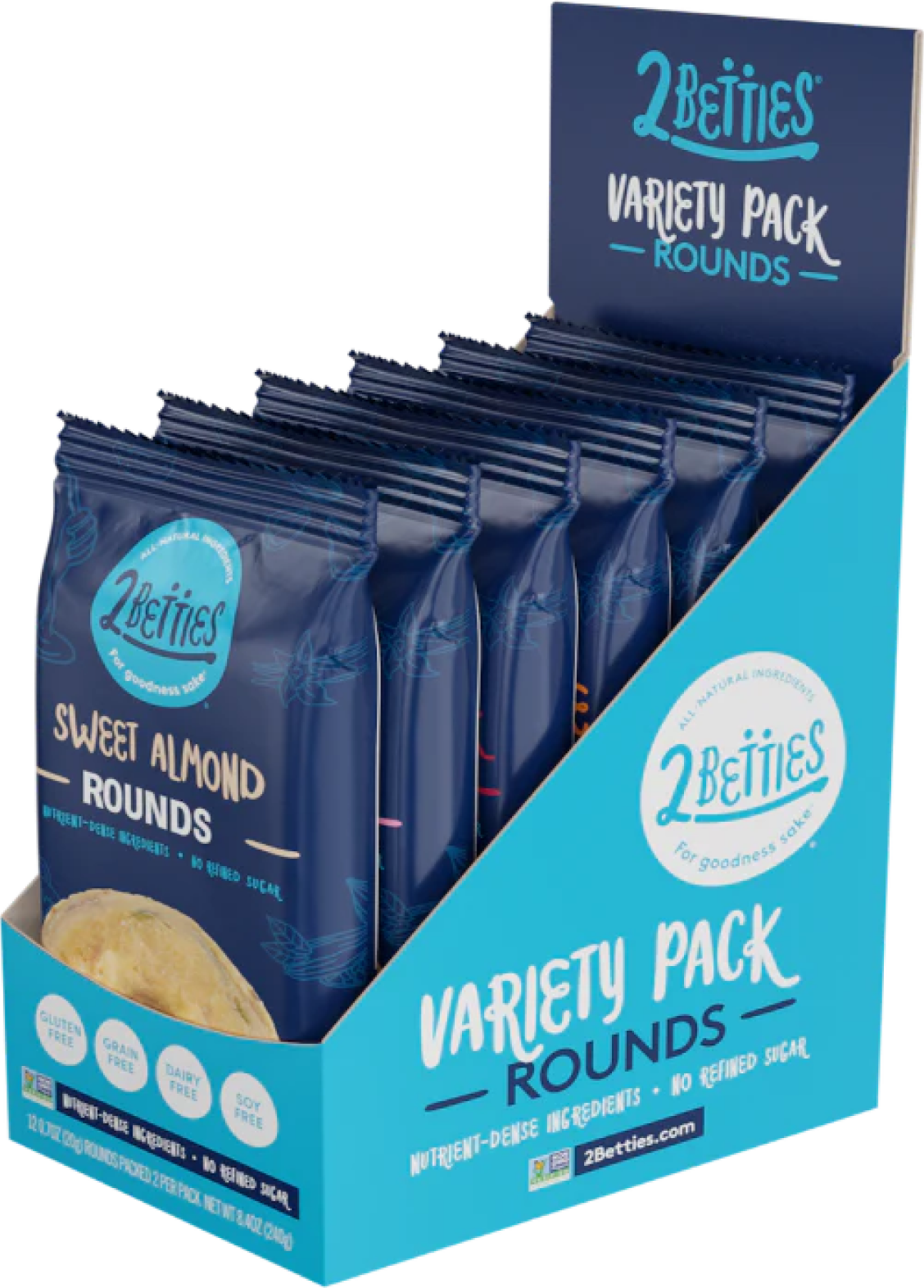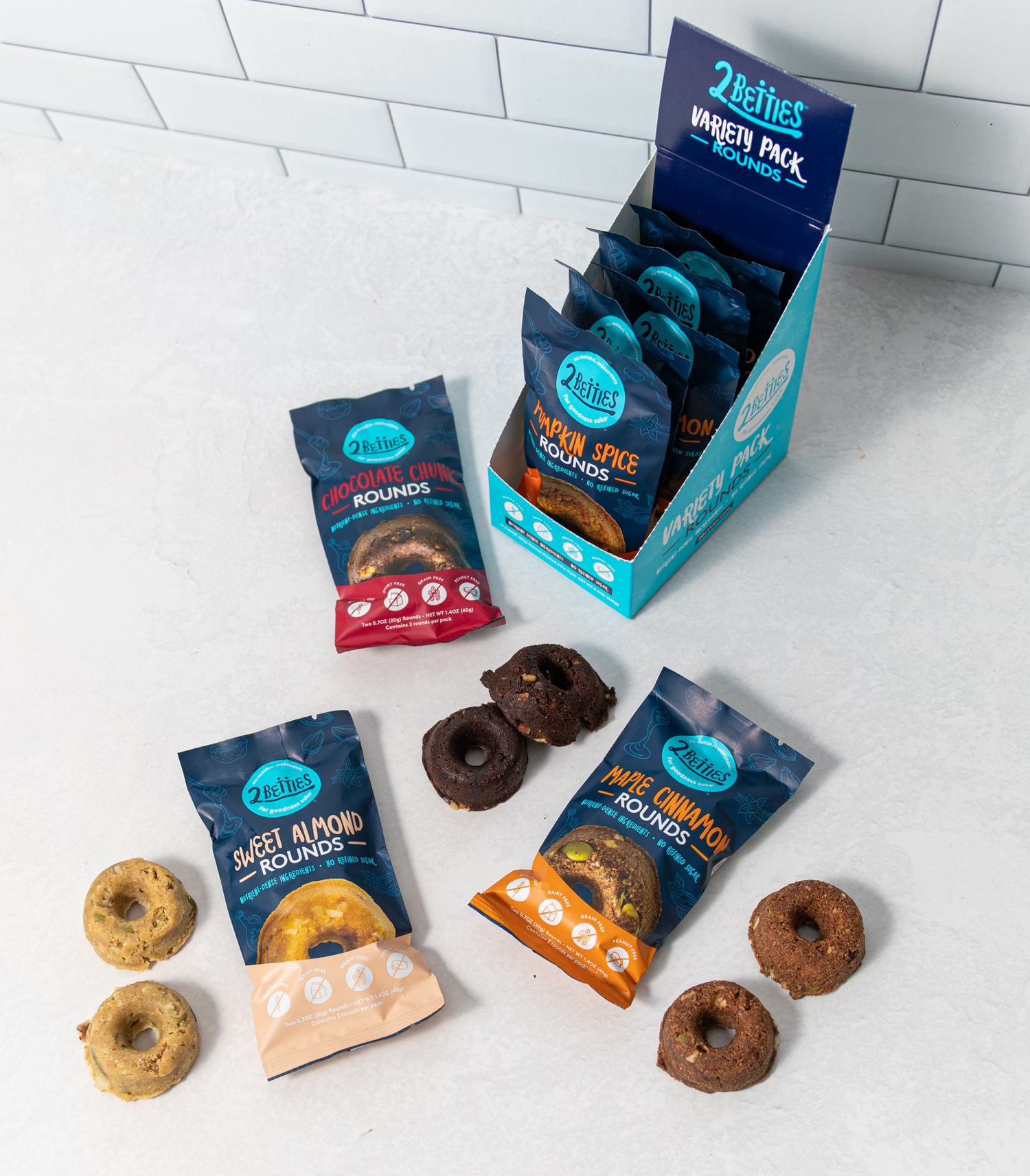 Variety Pack Rounds
The easiest way to sample our 6 core flavors. Delicious and nutritious, gluten free, dairy free, grain free, peanut free, and refined sugar free. Contains 1 pack of each flavor, 6 packs total.   
Auto-Delivery & Save 15%
$11.89
Customize your auto-delivery and you'll save 15% and free shipping on every order. Cancel, pause or swap products at any time. Manage your order through our log in portal.
Learn more.
Try risk free, for goodness sake!
Nutrition Details